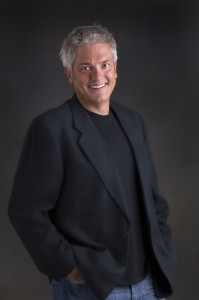 First of all thank you for visiting our Kalamazoo, Michigan dental office. If you have happened upon this site, chances are you are seeking exceptional implant, restorative, reconstructive, or cosmetic care. You're in luck. My staff and I are committed to providing a comfortable, pain-free experience while creating bright, healthy, and breathtaking smiles. We strive to give every patient that walks in our doors star-quality, individualized attention and treatment.
It's hard to believe I've been doing this for over 30 years. Since earning my dental degree from the Southern Illinois University School of Dental Medicine in 1978, I've remained committed to the latest developments in cosmetic dentistry and continuing my education. After graduating, I started my practice in Kalamazoo, Michigan and fell in love with the town, the community, and the people.
In 1992, I was accredited by the American Academy of Cosmetic Dentistry, an honor for which I am humbled. Only 10 dentists in the state of Michigan and 302 dentists worldwide hold this prestigious distinction. I've also served as an Accreditation Examiner for the AACD and am a member of the American Board of Cosmetic Dentistry. I was also named one of America's Top Dentists by the Consumer's Research Council.
My other affiliations include the American Dental Association, American Academy of Cosmetic Dentistry, Academy of General Dentistry, International Congress of Implantologists, Chicago Dental Society, Michigan Dental Association, and the Kalamazoo Valley District Dental Society.
I've remained committed to reaching out to the community, contributing to the Give Back a Smile Foundation, benefiting victims of domestic violence, and AACD Foundation Disaster Relief Fund, which provides aid to the many affected by the horrible hurricanes of 2005, the tsunami of 2004, and the California wildfires of 2007.
I personally invite you to visit our cosmetic dentistry office in Kalamazoo, where our exceptional team can reshape your smile. We also have many patients who visit us from Holland, Grand Rapids, and across Southwest Michigan. I look forward to helping you attain the smile you've dreamed of.
To learn more about our cosmetic dentist, or the procedures performed at our Kalamazoo office, contact Merit Dental. We are happy to speak with you about any concerns you may have and look forward to helping you achieve a gorgeous, healthy smile!