Dental implants are an effective, long-lasting solution to the hassle of missing teeth. This treatment allows patients to indulge in their favorite foods without discomfort, show off their picture perfect smiles, and forget about the concerns of removable dentures. Merit Dental can utilize dental implants to create strong, healthy teeth for patients of his Kalamazoo practice.
At Merit Dental, our cosmetic dentist will make the dental implant procedure simple. Our highly credentialed professional team guides you through the entire process of placing and restoring your dental implants. This treatment allows for maximum bone preservation and even stimulates bone growth in the areas surrounding the implant sites. For more information on dental implants, contact our office in Kalamazoo, serving Battle Creek, Grand Rapids, and the surrounding areas.
Individual Tooth Replacement
Dental implants are an effective option for patients missing individual teeth. Implants are like a metal root replacing the original tooth. After the implant restoration process is complete, gaps are eliminated and function and appearance are restored. In addition, dental implants do not require surrounding teeth to be cut down, as some tooth replacement options do.
At our practice, the entire dental implants procedure can be completed in as few as four months. If you live in the Kalamazoo or Battle Creek area, contact us today to learn how dental implants could change you.
Implant Bridges
Implant bridges are a comfortable, effective option for individuals missing one or more adjacent teeth. Implant supported bridges are permanently fixed to the implant posts to allow for maximum support.

Complete Tooth Replacement
Complete tooth replacement is a useful solution for individuals missing a number of teeth. Dental implants can be used to support both fixed and removable dentures to restore tooth function and the beauty of your natural smile while preventing further bone loss.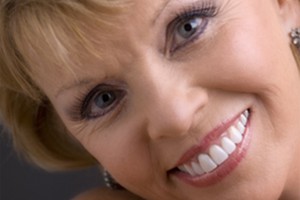 Implant-Supported Dentures
With implant supported dentures, patients can enjoy a greater sense of confidence and comfort when they eat, speak and smile. Not only do implant supported dentures provide a more stabilized and secure fit, but they also function and look more like natural teeth. Our cosmetic dentist offers several implant supported denture options, including the All-on-4® same-day procedure.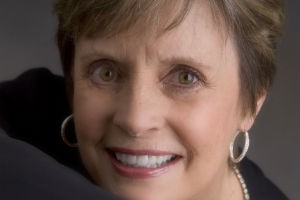 Implant-Supported Bridges (Dentures)
Our Kalamazoo and Battle Creek area patients will be examined to determine the ideal location for their implant sites. After healing, abutments are affixed to the implant posts, and the full denture set is attached to the implants in the same manner as the dental bridge. It can only be removed by your dental professional, so you can be confident in the fit and function of your dentures.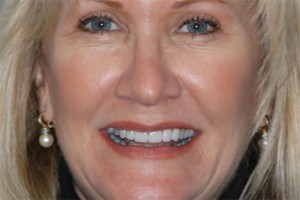 Implant-Supported Removable Dentures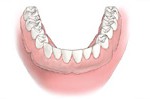 With removable dentures, the dental implants support a bar to which the denture is snapped on and off. Although the denture is removable, it remains firmly attached during normal functions like eating and talking, and the final result is completely natural looking. The denture can be removed, however, to facilitate cleaning.