Reconstructive, contemporary, and cosmetic dentistry are closely intertwined. It used to be that dentists filled and sealed cavities using only silver and mercury amalgam. Most of the dental work was also done in bits and pieces, and as a result, was left looking all too obvious. But today's technology allows Dr. Brett Magnuson to design glamorous smiles — using laser teeth bleaching, porcelain veneers, dental implants, and more — without anyone else ever having to find out! Dr. Magnuson will customize your treatment plan and restore appearance, function, and confidence in only a few office visits.
Teeth marred by neglect, trauma, and outdated dentistry often require comprehensive restorative treatment, included a combination of cosmetic and restorative dentistry procedures. No one should have to hide behind stained, cracked, missing, misaligned, or discolored teeth. Dr. Magnuson will design a healthy, natural-looking, and long-lasting smile that can ultimately increase your confidence and self-esteem. At Merit Dental, we specialize in replacing old, outdated dental work with more modern, discreet solutions. Our patients come to Kalamazoo from Grand Rapids, Holland, and beyond for advanced services, such as porcelain veneers, laser teeth bleaching, composite fillings, porcelain crowns, dental implants, and more. Dr. Magnuson also has advanced training in sedation dentistry, so even anxious patients can experience comfortable, relaxing, contemporary dental care.
Porcelain crowns are natural-looking covers that restore and protect extensively damaged or injured teeth. Available at our Kalamazoo, Michigan practice, porcelain crowns hide misalignments, cracks, stains, and other concerns while minimizing discomfort and strengthening the tooth to prevent further harm. Because the porcelain crowns are customized to match the shape, color, and size of surrounding teeth, only your dentist will be able to tell the difference.
Porcelain crowns are not only aesthetically pleasing; they are also considered a more conservative dental treatment than the use of traditional crowns, or "caps." Porcelain crowns are made of porcelain instead of metal. Crowns allow our experienced cosmetic dentist, Dr. Brett Magnuson, to conserve tooth structure, provide an optimum contact with adjacent teeth, and avoid potential corrosion that can occur with metal. For many patients, porcelain crowns provide the perfect permanent solution.
The tooth is reduced so the crown can fit over it. The crown is then permanently cemented into place giving your mouth a healthy, natural appearance.
The crowns of the past often had an unsightly dark margin at the gum line due to the often visible metal core. Thankfully, porcelain crowns have replaced these dated counterparts and create a natural appearance without the unsightly margins. Your teeth will appear clean and healthy. Arrange an appointment with our Kalamazoo office and find out if porcelain crowns are right for you.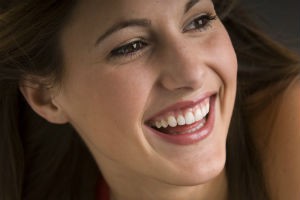 Porcelain Onlays
Used to restore strength and eliminate pain from injured back teeth, porcelain onlays are virtually indistinguishable from your natural teeth. Porcelain onlays are a conservative, discrete treatment option that can last for several years with proper care. Their added support can make chewing more comfortable and help protect your tooth from further damage.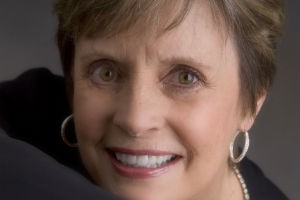 OraVerse®
Are you tired of leaving the dentist and staying numb for hours? If you hate waiting for that numbness to wear off, wait no longer. Merit Dental is excited to offer OraVerse®, the ground-breaking new product which quickly reverses the numbness caused by local anesthesia. Now you can leave your appointment and be able to smile, talk, eat, and drink in roughly half the time. OraVerse® is the exclusive remedy for reversing the loss or lack of feeling after a dental procedure. Cosmetic and restorative dentist Brett Magnuson is one of the first dentists in the Kalamazoo and Grand Rapids area to offer OraVerse®. Call our office for information at (269)290-7275.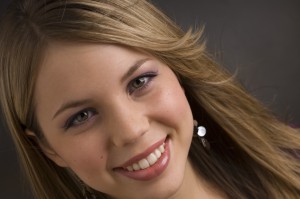 Porcelain Restorations
Porcelain veneers, porcelain crowns, composite fillings (sometimes referred to as "porcelain" or "tooth-colored" fillings) are common contemporary procedures used by our cosmetic dentist to replace and restore the appearance of damaged, unhealthy, and misshapen teeth. At Merit Dental we use customized veneers and porcelain crowns to mask the damage left by breakdown and wear, eliminating the pain associated with the injured tooth. Composite fillings utilize a tooth-colored resin to fill cavities while maintaining a healthy, natural appearance. Porcelain restorations, available at our Kalamazoo office, are state-of-the-art, durable, and create a beautiful appearance.
Our state-of-the-art practice in Kalamazoo uses mercury-free fillings to repair teeth. The composite fillings, which are made of resin, ceramic, and porcelain, are bonded to your teeth and are much more natural-looking and comfortable than their metal counterparts. Tooth-colored fillings also last longer than traditional fillings so you have a healthy, durable smile for years to come.
Composite fillings are not only beautiful but also add strength to weakened teeth. These restorations are aesthetically pleasing and long-lasting thanks to new bonding technologies. These revolutionary fillings will strengthen your teeth and are virtually undetectable!
Composite fillings restore the natural appearance of a decayed or previously filled tooth. Not only are composite fillings dramatically more aesthetically pleasing then their metal counterparts, they require less of the healthy part of the tooth to be removed. Tooth-colored fillings are particularly useful in the restoration of front teeth.
You will feel comfortable as you smile, laugh, and talk with composite fillings because they're practically invisible. If you are in need of fillings or would like to replace existing metal fillings, contact Merit Dental for a consultation. We will determine if composite fillings can help you.